Posted by
rcamper
on Mar 16, 2014 in
Blog
,
Recipes
|
0 comments
I know, I know… Kale is so 2010. But you know what? Most people I run across still have a fairly quick hesitation to these toothsome bitter yet, glorious leaves. I don't blame them. It was a tough nut for me to crack as well. I thought I would simply sauté it like I did Swiss chard. Except that it was wretched. I gave up. I didn't want to. There was far too much foodie chatter waxing poetic about its superfood awesomeness. Then one day I had a small bowl of raw kale salad imposed on me at a local sandwich shop, and it suddenly made sense. The freshness took care of the bitterness. I instantly loved the crunch and crispness. The dressing on this particular salad was a lemon vinaigrette with raisins, which helped brighten up the experience. But, I wanted to see if miso might be a cool compliment. And plus – I've found very little in the food world that isn't helped by a handful of toasted pine nuts.
Kale & Fennel Salad with Miso Dressing
1 bunch kale (red or green – or mix the two)
1 half fennel bulb
1 handful fresh basil (chiffonade)
1 green onion sliced thin
¼ C. pine nuts
Miso dressing:
½ C. mayo (don't you dare get low-fat, or reduced fat mayo… that stuff will kill ya… Bonus if you make your own!)
¼ C. honey
2 T. red miso paste (see photo)
1 T. white wine vinegar
1 T. soy sauce
1 t. Grandma Sauce (see photo), or any Asian chili oil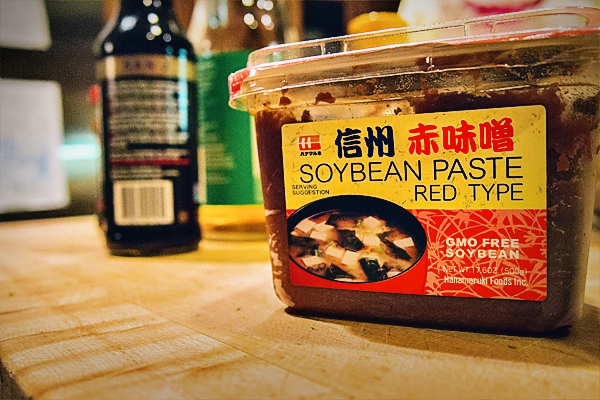 This is red miso paste. Miso pastes of different colors are everywhere in Asian stores.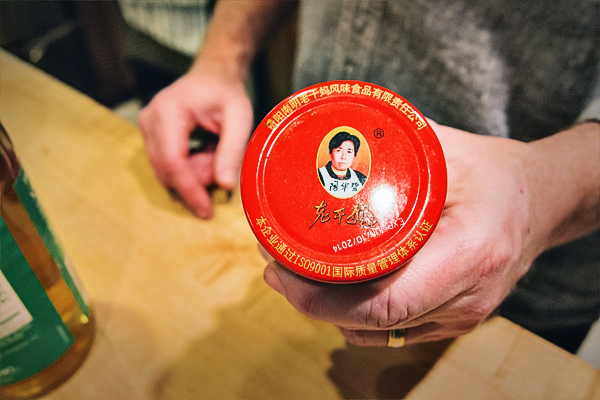 You thought I was kidding about the Grandma Sauce… If she's not on the lid giving you the stink-eye… keep looking.
Tear kale leaves from the center ribs, roll up and slice into ribbons like fettuccini (discard the ribs).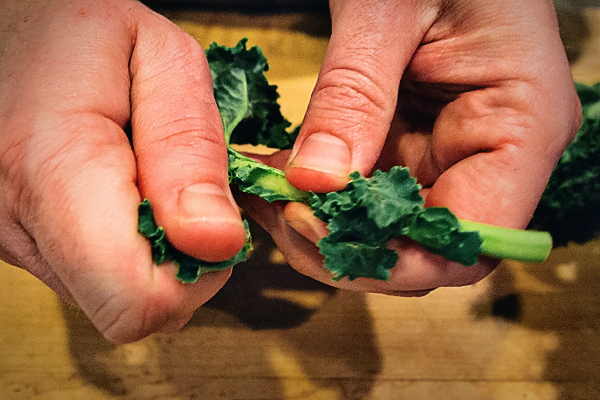 Cut one half of fennel bulb and trim out bottom core section.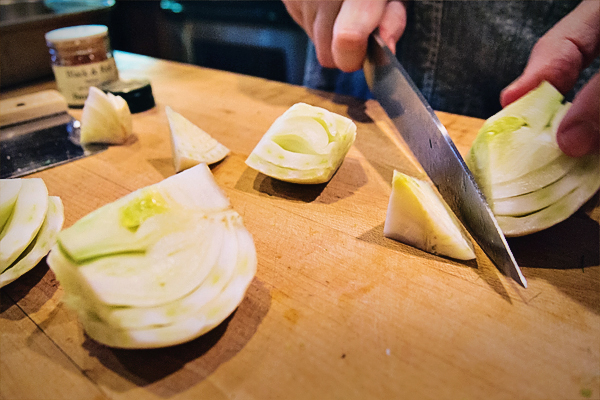 Slice fennel with mandolin on thinnest setting. And, oh, side note – I keep my knives sharp. Scary sharp. I wrangle scorching hot pans, and wield an industrial strength blowtorch for a variety of dishes – all with the cool confidence necessary to channel my inner Iron Chef convincingly. But when I even think about using that damned mandolin, the hair on the back of my neck stands up and my knees knock as if I've been holding my urine for a solid week. I think "Is THIS the day I get to see three of my fingertips flung through this cursed flesh-eater?" And yes – I do have one of those hand-protector food-gripper thingies. Doesn't matter. I see the scene play out in my head. every. damn. time.
Sorry… back to the recipe…
Whisk together all ingredients for miso dressing. Should have the color of light peanut butter. Taste as you go. If it needs more brightness, add more vinegar. If it lacks sweetness, add more honey. Play around with the ratios. Your tastes may (and probably do) differ from mine.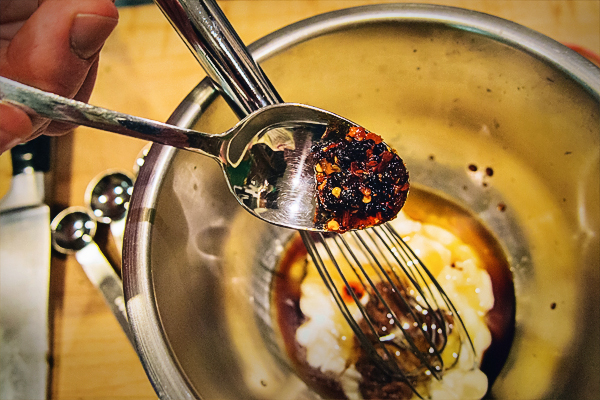 Over med-high heat, toast a handful of pine nuts using a heavy bottom skillet. Watch carefully. For the first 3-4 minutes, it seems like nothing is happening, but as soon as the browning starts, they toast up very fast.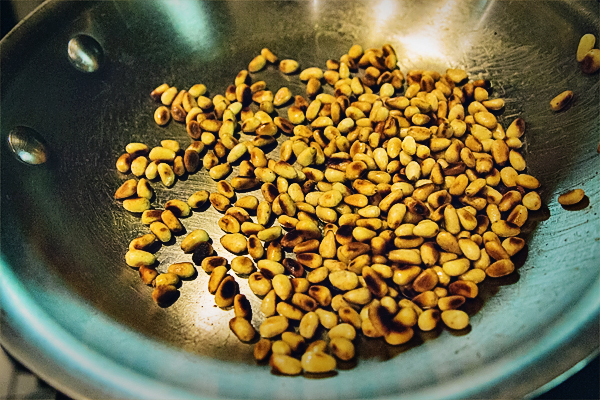 Drizzle the dressing over the salad until just barely dressed. You'll be surprised. This salad is better when the dressing errs on too little. If you have some dressing left over, dunk some boiled shrimp in it. Pour it over grilled chicken. Or lap it up like a beagle… It's that freakin' good.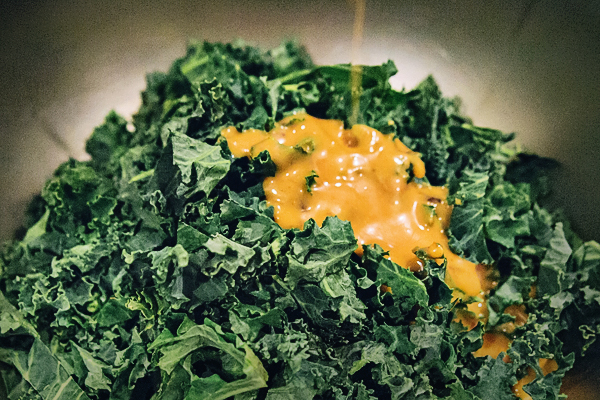 Toss in the basil, sliced green onion and pine nuts, and you're eating.
You'll want to dress this no more than an hour before serving. If you have some leftovers and want to store it in the fridge, it keeps okay, but it gets a bit too soggy the next day for my tastes. If I'm saving some for the rest of the week, I just keep the salad in a plastic bag and the dressing in a separate container and mix just enough to eat each time. If you do that, you're eating good for at least a week!
Serves 4-6
Note – check your friendly neighborhood Asian food market for the Grandma Sauce and the red miso paste.
Mad props to my good friend Andrew Richardson for taking on the photo duties. You should check out his work!
Leave a Reply